Furniture especially
wood furniture is perfect for every household.
It goes with almost everything, basic and easy to care for, it is a sound choice for a perfect home addition. Although it complements our home, wood materials are vulnerable to wear and tear, as it has been used for ages in making furniture such as tables, bed frames and sofas which are inevitable to the effects of aging, where it becomes dried out, cracked or stained if not properly maintained.
What is more of a disaster where our investment goes down the drain because of poor maintenance to our precious wood furniture?
There are numerous ways of caring for your wood furniture, these includes traditional ways such as scrubbing with soap but with recent technology and era, it has given birth to a range of extensive wood furniture care products which are easily accessible to the masses.
Caring for your wood furniture isn't hard at all and the perfect reminder is to be aware of the products used in applying protection for them. Combine with a proper upkeep, today's wood piece can be tomorrow's heirloom.
Follow these

3 SIMPLE STEPS


of Protect, Apply and Seal to a better care for your wood furniture.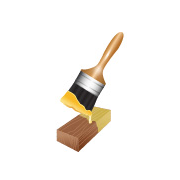 PROTECT
Consider to put a layer of teak oil on your wood furniture, teak oil are imbued with ingredients to help prevent mildew and algae, it penetrates deeply into the surface of the wood as it expands and contracts with the varying temperature of the weather.

It seeps into the wood replacing the natural oil existed in the wood. A thin layer surface coating will prevent from chipping or flake with time.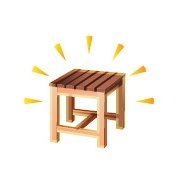 APPLY
Traditional methods such as scrubbing using soap water have been effective with wood furniture but deteriorate with the quality of the furniture in time.

Change to a better alternative such as high quality wood wax which gives instant effect of a gleaming brand new wood furniture with constant care.

Quality wood waxes uses the premium quality of ingredients, users can be ensured of their wood furniture. Besides wax, a daily up keeping such as dusting the wood furniture would help prolong the life of your valuable investment.

It's best used with a slightly damp cloth, while wax can build up on the surface of the piece, be sure to dust the furniture before waxing process takes over.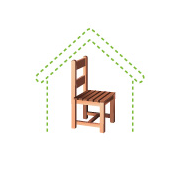 SEAL
When wood furniture not in use, store it into a confined space or just put up a cover to protect them from the unforgiving weather.

As wood furniture needs maintenance through seasons, make sure the seal covers are water-proof. A little effort takes a long way.